No one can ever write about an actor as vividly as his close relations, co-actors, and directors, or perhaps a fan who has been following his work for many years. However, I am quite enamored by Max von Sydow, not because of a necessary tribute, but because as good an actor he was, I found a little space for him in the cinephile division of my brain. But since I haven't followed his every film, I will speak about him through some works that make him one of the quintessential actors of our time.
The Seventh Seal
Spanning a career in film for almost a century and gaining the trust of acclaimed director Ingmar Bergman even at the start of his career, Max von Sydow is truly exceptional. In The Seventh Seal, Sydow plays a Knight coming from a crusade, baffled about life's meaning, and about God's existence. Sydow characterized Bergman's existentialism and nihilism–his questions about a "Silent God," especially in the light of darkness, such as a war or a plague (the film was set during the medieval era's Black Plague, and the world was still recovering from World War 2 when they made the film).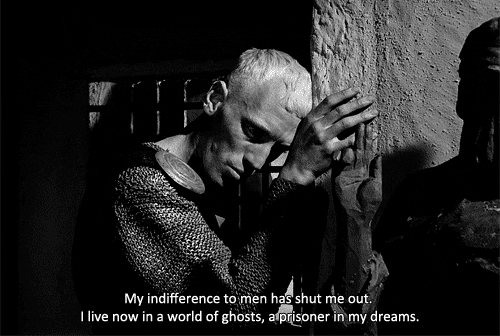 Sydow [playing a Knight] was acting as benumbed as he could, but at the same time, he translates Bergman's words of desperation for knowledge impressively, as revealed in the confession scene. He strikes the audience as totally abashed and agonized. Then, he is almost slightly unaffected and just subtly in raged in the remaining scenes of the film. The Seventh Seal would eventually become Sydow's ticket to Hollywood, as he received several offers from big studios after this first collab with Bergman (although he didn't come to grip with the idea of the mainstream until after several years).
Extremely Loud & Incredibly Close
While Extremely Loud & Incredibly Close has its shortcomings as a film and its social significance, what I liked about it is its characters, particularly the chemistry between Max von Sydow and Thomas Horn. Sydow's character was silent; he never talks, but the character was very expressive despite that limitation. He would be funny, annoyed, curious, mysterious, and submissive, all at the same time. It's truly a work nothing short of genius.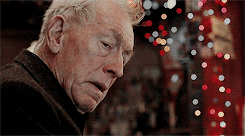 Other Portrayals
In The Exorcist, which I refuse to watch up to this day, Max von Sydow plays a priest exorcising the character Regan. It's hard to play a character such as that, and critics say he delivered. In Hannah and Her Sisters, he plays a snobbish and intellectual artist in a relationship with his ex-student. I have seen some clips and my admiration for him just escalates. One can see through his character as almost a desperate lover forcefully dogmatizing his partner to the point of alienating her. He was just perfect.
Curious enough? Here's a list of his essential films. Rest in Power, Max von Sydow.
Art by Jim Morada
About the Writer