Like this article? Share it!
R Rules talks of women empowerment on their debut single 'DNY.' The Pinay quintet displays unshakable devotion to inspiring young music fans to speak up for what they believe in and encourage them to uncover their inner strength to go after what they want with their propulsive beats and hip-hop attitude.
The song, which literally means "Don't Need Ya," puts a novel spin on empowerment anthems while taking into account R Rules' individual and collective ideals, thoughts, and viewpoints. Aside from using their platform to encourage change and boost one another up, the Filipino female group also says that their latest song supports love and kindness in whatever manner or form, whether for oneself or for others who are in need.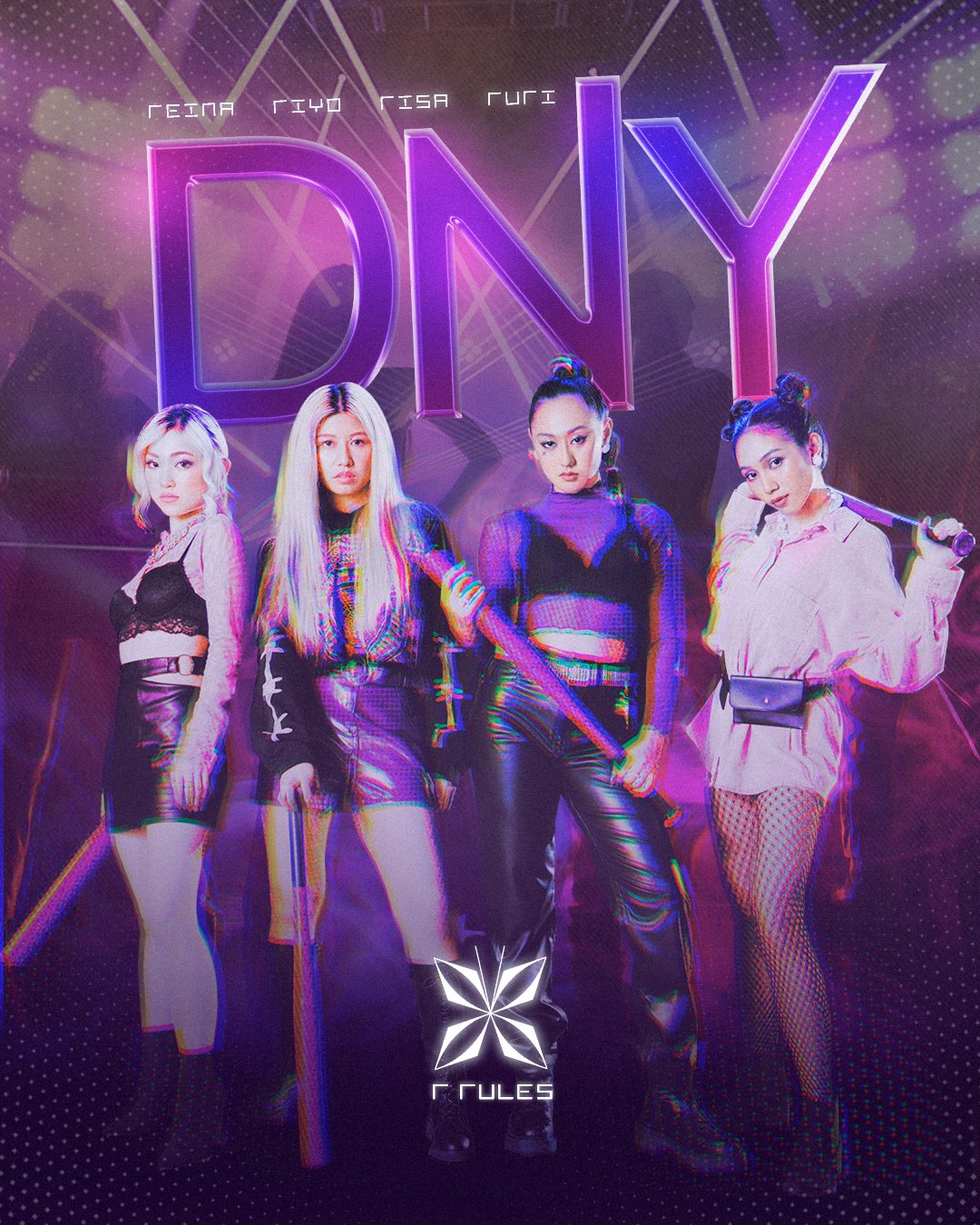 Kevin Yadao and Tiny Corpuz co-wrote R Rules' 'DNY' which Cursebox and Corpuz co-produced, with the objective of speaking out against the unattainable standards imposed on women and articulating the problems they face in claiming their space and winning respect.
"Don't Need Ya" marks R Rules' stunning transition to wide and eclectic current sounds, with its brilliant blend of music influences ranging from hip-hop/R&B to K-Pop, EDM to top 40 music.
R Rules' debut album succeeds in converting their magnetic confidence into an amazing piece of work that sounds on pace with current worldwide music trends while remaining true to their distinct artistic vision.
"Our plan right now, is just to get our music out there," says the hound of alpha female swag. "We're not here to compete. We just want to carve out a space for our empowering brand of pop music, and hopefully, be taken seriously for who we are as a group."
R Rules' 'DNY' is out now on streaming platforms worldwide via MCA Music Inc.
Like this article? Share it!