I'm a slacker. While I rejoice in having to post more than ten blog posts in the past month, I have not earned a single penny out of it. It has become a hobby, but I'm hoping that I could at least garner more traffic and follows in the future. What makes it worse is that I have been into comedy sitcoms again (since September), which prove no value for this blog so far.
I'm an entertainment blogger, so you might say that watching comedy sitcoms is okay and that I'm lucky 'coz I always have something to blog about. The problem is, I haven't blogged about any of these sitcoms. And if or once I do, it would probably be a per-episode blog. Well, seriously, I haven't found a way to blog more about them, and to be honest, this blog has been my excuse for bingeing more of the comedy sitcoms.
So, why is it unproductive for me? The reason is that one of my huge influences in writing film and TV reviews is Slavoj Zizek, after watching his film, A Pervert's Guide to Ideology, three years ago. Way before I've seen the film, I have already blogged about some movie reviews and even listicles. You can find them on my Livejournal account. However, Zizek shaped the way I review films and tv shows.
Zizek, as a political philosopher, has always used movies to build political commentary. What's exciting about it is that he sees issues and digs deep through them. He can apply a lot of political commentaries even in the simplest of films–even if the writers and directors themselves have not realized or taken into consideration.
Because of Zizek's influence, I have dissected some of the films, even the most straightforward and simplest rom-coms. If I were still into Socialism or Communism, then I could've blogged more about the Capitalist rom-coms because, yes, I see through them. That's all thanks to Zizek.
But apart from learning from Zizek, the truth is, I have always been problematic about the technicalities of a visual art form such as film. I cannot just get to the details of its cinematography, sound effects, and even acting. I can tell which is good acting, but I can't tell which is terrible. Hence, I don't dwell on the technicalities. I always prefer reviewing films and TV by digging deeper into their story.
My Problem with Comedy Sitcoms
My problem with Comedy sitcoms is that they tackle a lot of issues as a whole, and I cannot jump right through each one to write. One of my favorites, Unbreakable Kimmy Schmidt, has covered several issues at hand, such as Gender Equality, Racism, Manipulation, Control, Capitalism, and, yes, even Political Correctness. I find it hard to deduce all these issues at once.
The Good Place offered a lot of insights when it comes to death. I still haven't started writing it, 'coz I think there's a need for me to read more about Philosophy. Nevertheless, its superb ending has got me writing. Stay tuned for my review.
So what's the problem? I have a problem organizing my thoughts and putting them into writing. To be honest, I've even suffered from writer's block for months now. Perhaps I could devote more reading, research, and meditation to my daily life. Note-taking while watching sitcoms would also help.
How about you, have you had problems like this? Is watching comedy sitcoms also become problematic in your work?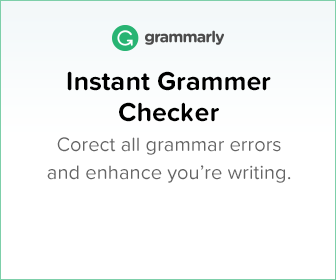 About the Writer