One of the predicaments in our country today is the supposed non-renewal of the franchise of the biggest media broadcasting corporation, ABS-CBN. While I have no business about the issues the media giant is facing (I believe it would be impossible for them to go off-air), I lie if I say I won't be curious if ever they lose in the end. I mean, what will the artists do? The issue most especially lies in artists in a contract. Would GMA, ABS-CBN's competitor, accept them? Now if it's GMA that faces the same issue, then only one type of talent would not be affected, and that is, character actors, like Alessandra De Rossi.

I won't be speaking about Alessandra's talents as everyone knows how gravely talented she is and how much she puts into her work. She's worth every acting award she has, and even more. It came rather late when I realized that Alessandra wasn't a huge contract actress of GMA and ABS-CBN. Or if she is, it just goes on for a year or two. If the network would not give her enough projects, then the other one would offer her more opportunities.

Both companies have been unfair to her given that she's one of the fine actresses of this generation. However, now that several media outlets have been facing some issues, Alessandra is not affected by it because she can just be everywhere. And besides, she stars as the lead of a lot of great indie films because the industry is aware of all her achievements as an award-winning actress.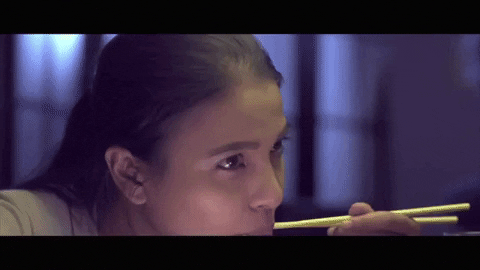 In 2017, a very big break came to Alex. Alex and long-time comedian Empoy broke records in the Philippine cinema as their film, Kita-Kita became the highest rating indie film of all time. Although not typical, their team-up AlEmpoy was well-received.
Because of their popularity, both actors were offered exclusive contracts by ABS-CBN. I thought that they would be given a chance to be A-listers during that time, but what the broadcasting corporation did was almost to diminish their impact, which is a common marketing practice. Alex, however, continued to star in many indie flicks.
Right after her contract expired, Alex is back in GMA. We hope that they give her what she deserves. Meanwhile, a new film with Empoy will also be released this year, and we're so excited about it.

A great actress such as Alessandra can play any role she's given, whether it's made for the mainstream or not. Everywhere she goes, we will follow her. Her latest film, Watch List is still in theaters.

Art by Jim Morada
About the Writer