For every feature of #ThePopBlogCrush, the question lies in whether I write about a charismatic and popular personality, or a serious and grim personality heavily perused in their craft. I'm always torn between the two, but I almost always choose the latter. I love character actors, the underdog (or subtle) heroes of film and tv.
In the 16 years that he's been in the industry, George Mackay, as young as he is, already has extensive acting and character repertoire. He has been opposite great actors like himself: Saoirse Ronan, Viggo Mortensen, and Amandla Stenberg. He was also able to play different characters: a simple boy-next-door, a man with a multipersonality disorder, and a gay character trying to be out of the closet in a coming-of-age film, to name a few.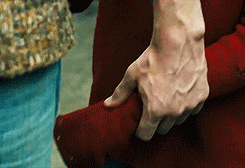 Despite being cast in a wide range of films, George has not yet achieved enough cult status as compared to his contemporaries like Ezra Miller or Timothee Chalamet (who's even newer in the industry). George is the virtuous protagonist of the film 1917, but the producers had to tap popular British actors Benedict Cumberbatch, Richard Madden, and Colin Firth for cameo roles to fill in the gap of George and his co-actor Dean-Charles Chapman being "relatively-unknown" actors. According to George's interview in the Evening Standard, he has been traveling a lot more than before and getting more acting stints outside of the UK. However, his life has only changed a little bit.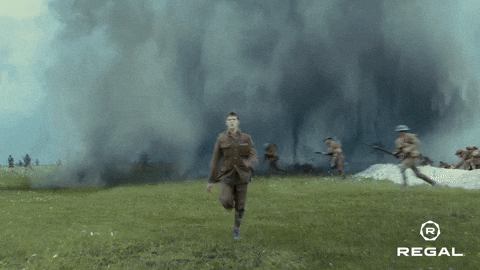 As the lead character of 1917, George appears in the entire film, from start to finish, as it was filmed like it was a continuous shot. He plays the role infallibly, with his character evolving from being a soldier unwilling, to a soldier going out of his way to carry the orders of their general. He acted with restraint and full of depth, which makes it a propeller to the whole film's subdued discourse.
Because of the worldwide trend of 1917, I'm seeing that George Mackay, as a young and fine artist that he is, has a blazing future ahead of him. Being a director's favorite, he will continue to appear in arthouse films. But I also expect him in huge blockbusters for a supporting role or a villain, perhaps, as most rising character actors do. Contrary to what he had said in the Evening Standard interview, his thespian life will change completely, and that future is near (probably when the 92nd Oscars wraps up).
Art by Jim Morada
About the Writer